the history of our local area
Some sections of this website make use of Adobe Flash objects, your browser doesn't allow these objects
to run, you can download the needed adobe flash component for your browser type, from this
link
for free.
---
Paypal Donations

Donations are appreciated, and help with the costs of keeping the website online and free
Links to Local Book Lists
Content & Copyright
Most all items in the gallery are scanned from items owned by Steven Dowd, a few items in the gallery have been scanned from photos or postcards owned by others, and are shown here with their permission
The content and Images within this website, unless otherwise noted, are the copyright of Steven Dowd ©2001-2009.
| | | |
| --- | --- | --- |
| St Peters | | |
Written by Steven Dowd
Throughout the late nineteenth century St. Peters was extended and repaired.
If you click the Read More link below to see some views of St Peters on Newton High Street from the last 150 yrs.
Below are a few images that show some of the many changes made to St Peters over the years.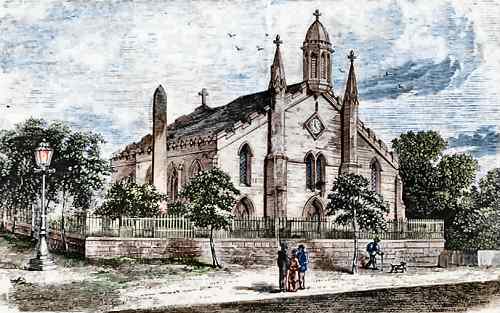 St Peters Church (approx 1835)

This picture of St Peters is from about the year 1835 and clearly shows the Church without its bell tower, also visible in this image, standing to the left side of the church is the obelisk which was later removed to the centre of Earlestown Market, where it still stands.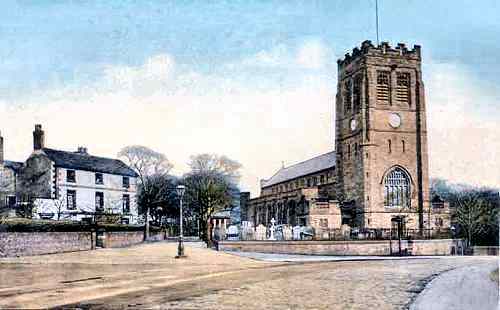 St Peters Church (approx 1910)



In this lower of the two images you can clearly see the Original Vicarage which stood where today we have just an open car parking area.

And below we have a scene of the church taken in 2002, this view is from a slightly different position than the above images, but clearly shows the area where the Old Vicarage once stood besides the Church





Once the Photo has downloaded, you can use your mouse to pan / pull the image around, or to zoom in for a closer look by clicking the small + / - in the image bottom left corner.



This is the image thats going to download into the panoramic browser